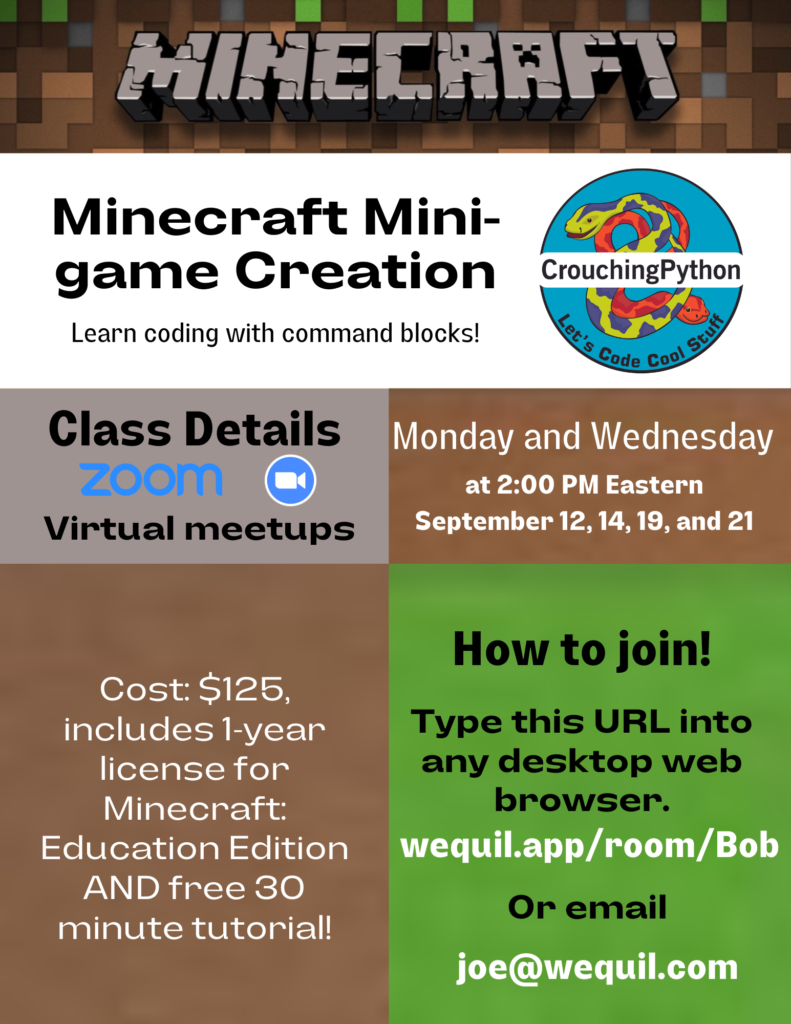 I am so excited about my first online course! This is a new venture for me in my "retirement". I'm no stranger to remote learning, having done it for over a year during the pandemic. But this is my new company, and I'm taking my "Hard Fun" approach on the road!

The course is Minecraft Minigames 101, a 2-week sprint through the basics of using command blocks in Minecraft:Education Edition. Students learn the basics through creating their own original minigames, and it exactly does what I know works — learning by doing!

I'm starting small — a few students, on Zoom. There will be learning opportunities for me as well, as I shift to this mode of teaching and learning. But I couldn't be more excited. Thanks to the wonderful people at WEquil School, a homeschooling organization whose approach mirrors my own. Let's goooo!