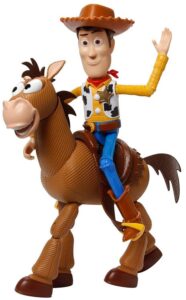 It's now officially the night before the first day of school. For me! Again. Only a year ago, I retired from full time classroom teaching. I spent the year busy as always, putting lots of effort into whatever might be next for me. A new business venture, possibilities of tutoring, remote teaching, consulting, curriculum design, etc. And I can do all of that (and still do whenever the opportunities arise). But I have to say that, although I have a wealth of experience and knowledge, I'm not a "thought leader", an edtech guru, or anything like that. I'm a classroom teacher first and foremost. That is where my heart is.
If you visit my classroom, you will see me floating from student to student, offering encouragement, asking and answering questions, giving high fives, making suggestions on improving their projects…. I'm not the sage on the stage. With my proven methodology that I call "Hard Fun", I'm an enabler of students creating their own visions and masterpieces, in accordance with their own beliefs, interests, and passions. I give them enough knowledge and understanding to get started, and then I very lovingly push them into the deep end of the pool. I don't leave them bereft of assistance, but offer assistance at the "teachable moment", when they need that skill or piece of knowledge to do the next thing in their creation.
I love the energy that happens when students struggle to achieve their own visions, and especially the energy when it all comes together! Sometimes I feel like I'm a bee floating from flower to flower, pollinating as I go.
And so after a year out of the classroom, I'm headed back tomorrow. I'll be teaching middle school computer science at a local independent school, helping them to build out their program. It's something I've done before, and the very cool thing is that this school is already entirely project-based. So you could say it's a fit!
I'll write more about how things develop, but for now…. let's go!!!!